WHAT TO KNOW BEFORE YOUR FIRST BIG KANSAS ROAD TRIP
"Adventure is OUT THERE!" is the rallying cry in my favorite Pixar movie, "Up." While the movie starts off as a beautiful, heart-wrenching love story, it quickly turns into a whimsical adventure that takes Carl Fredrickson far from home to have the adventure of a lifetime. But, you don't have to wait until you're retired for adventure, and you definitely don't have to venture to Paradise Falls to find it. Adventure is right here in our own backyard! Discovering Kansas adventures is the heart and soul of the Big Kansas Road Trip and saddling up and road tripping with other Kansas explorers can be the adventure of a lifetime.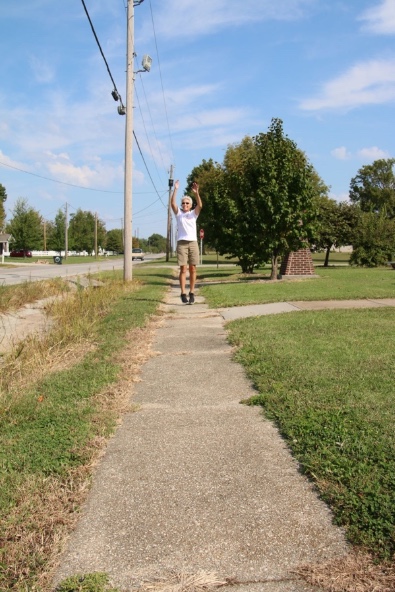 Tip #1: Plan Your Stops Ahead
Whoever says, "Kansas is boring… There's nothing to do here" is probably a boring person. All you have to do is head to the attractions, restaurants, business and events pages on the BKRT website to know that's just not true! There are dozens, if not HUNDREDS, of stops to see along the way, so plan your route ahead of time. It can be overwhelming to pick which stop fits best for you interests and schedule but take a look at these handy trip itinerary suggestions for your interests to get you started.
Tip #2: Attend a Stump Event
One of the more unique events is 'Stumping for Kansas,' a rally of sorts hosted by Marci Penner and WenDee Rowe of the Kansas Sampler Foundation. This event is a tribute to the 'stump speech,' a speech where political candidates would tout their platforms in front of the local community, except this is a stump speech (and quiz!) that touts the wonders of our Sunflower State. Those who answer quiz questions correctly are entered into a drawing to win a prize from a Stump Sponsor. It's fast. It's fun. You'll even learn a little bit!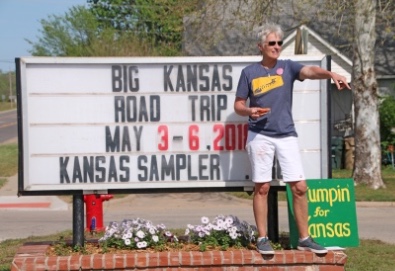 Tip #3: Don't Be Afraid to Do the Weird Stuff
One of my favorite moments on my first BKRT was undoubtedly the weirdest. Do the weird stuff! Embrace it! You'll thank me later!
Tip #4: Take Lots of Pictures
Are you having a blast on your southeast Kansas adventure? Remember to take photos! Post the things that you learn and do along the way on social media and help your loved ones and friends realize what a cool place Kansas is. We all forget to be tourists in our own communities, so help others live vicariously through you and your BKRT. Or better yet, bring them along for the ride! There are plenty of selfie worthy spots in the BKRT region, so just take the photo.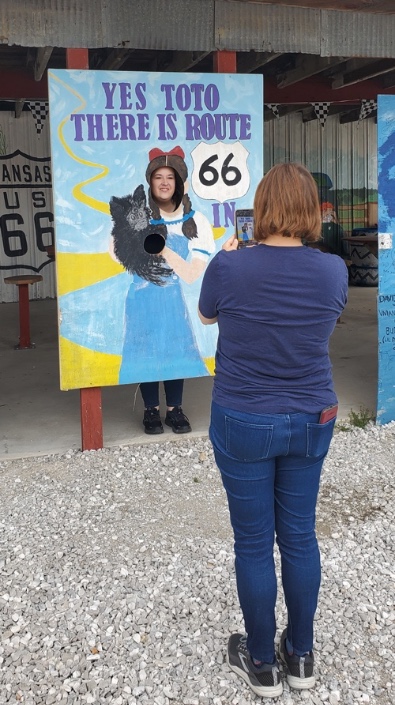 Tip #5: Bring the Littles
We've talked a lot about giving the gift of Kansas instead of stuff to your little ones, and the BKRT is no exception. Every child deserves a fun road trip memory with their family, and the BKRT has a ton of family-friendly attractions along the way. This year's BKRT is especially tempting with the inclusion of Route 66 in the exploring region.
Tip #6: The Big Kansas Road Trip Doesn't Have to Be Your ONLY Kansas Road Trip
Part of the fun of the BKRT is that you're exploring the same tri-county area at the same as countless other explorers, but trust me… The adventure can live on past this first weekend in May. Make it a point to create your own road trips throughout the year. A great resource is 'The Kansas Guidebook 2: For Explorers' by Marci Penner and WenDee Rowe. They have explored the state and written all about it to help you find your ultimate road trip.