Raise your hand if you've not been to Cherokee County!
Let us acquaint you of just a few things to see in this deluxe explorer-y county.
Big Brutus, the world's largest electric coal shovel still assembled, is the most massive attraction of all but the big guy will mean even more if you first spend some time in the museum at Big Brutus, and in the museums in Galena and Baxter Springs. Brutus dug into the ground for coal but lead and zinc were also mined in this county. Keep your eye out for the many, many strip pits dug by Brutus that are now productive lakes and woodlands. No county in Kansas can match this story.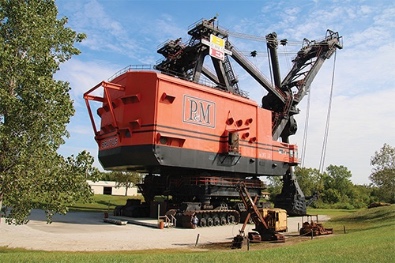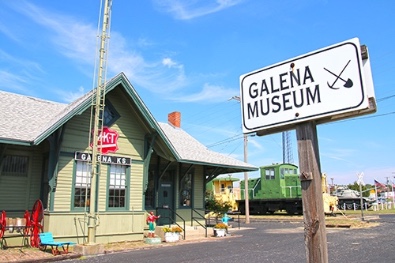 In the Columbus Museum, you'll see a ball of string that if unwound would be 468 miles in length. It was a big enough deal that Eddie Fouts traveled with his 826-pound ball of string to appear on I've Got a Secret in 1953.
As you stroll around the outside of the museum you'll notice a Frisco Caboose, one of only 13 train cars converted into a caboose and what is known as the Columbus Wye Switch. This unusual three way switch allowed trains to turn around, and is the only one of its kind. Read more about it here.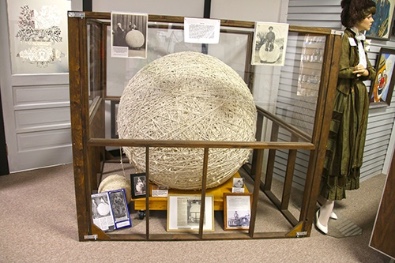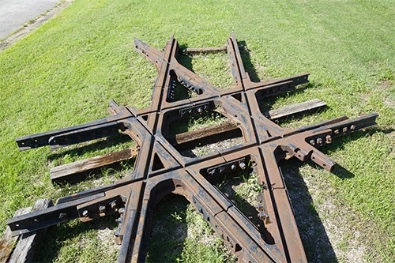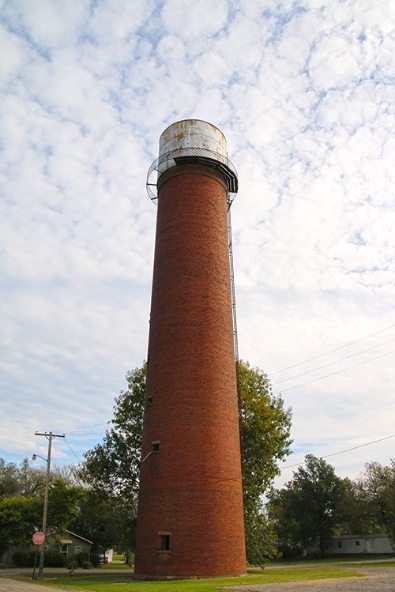 The Weir water tower was "built in 1896 of curved brick, three bricks in thickness using locally fired Weir brick. The 100′ curcular tower is topped with a 24′ steel storage holding tank. Believed to be completely original with no modifications inside or out."
Find this unusual structure in the Weir City Park where you'll also find a playground, pavilion and a small stage. Hmm, might be a good place to belt out "Home on the Range" or any Kansas tune of your choice!
Angelo's Deli in Hallowell not only still serves sandwiches on white bread but a unique sauce makes it oh-so delicious!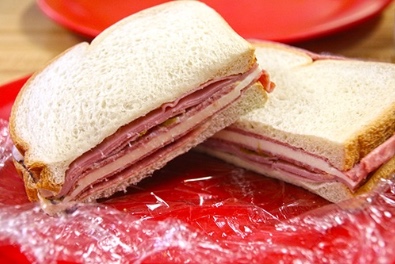 It was in Galena that an old tow truck inspired characters for the Pixar movie, Cars. Stop at Cars on the Route or Luigi's Pit Shop in Galena to see other vehicles that led to Cars characters and hear stories!The only Historic Route 66 miles in Kansas are in Cherokee County. For 13.2 miles, the Mother Road takes you through Galena, Riverton and Baxter Springs where it leaves Kansas. Top stops are at Schermerhorn Park near Galena, Nelson's Old Riverton Store and the only Marsh arch single-span bridge still standing on the entire Route 66.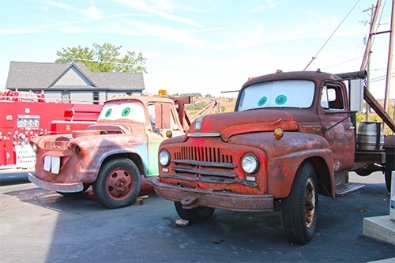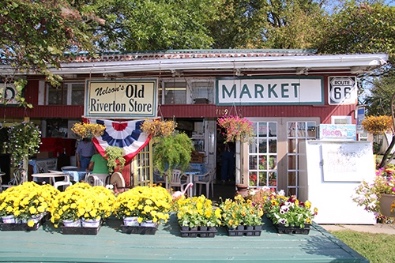 It feels like we're just getting started but cannot close without mentioning military, cowtowns, baseball, and railroad history to see, WPA structures, cemetery memorials, post office section art, the Carnegie Library, bas relief art, and there are so many restaurants to try! Find it all at bigkansasroadtrip.com.